While traveling I have also been able to get work done for a new game we will be releasing. It's been amazing to get to codesign after a long time of only doing game development work. Alex Cutler and I will be creating a game together and while I'm not ready to share details yet, we have had several groups playtest, and it's gone through several revisions.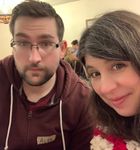 What I do want to share is how this came about. It was one year ago, at GAMA where I was invited to lecture. For those who do not know, GAMA is our governing board, and to that end, the GAMA Expo is a trade show. There are different seminars for retailers, publishers, designers and "industry" covering logistics, manufacturing, distribution and others. I was expecting I would be asked to speak for the publisher track, but instead I was asked to talk about the design track. Moreover I was invited to show one of my games as a guest designer. It was then that I realized how heavily I had been leaning into the development and project management part of my company.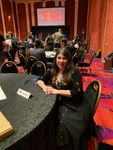 So I went home and took a look at the dusty ideas on my game design shelf. I realized they all had something in common- no follow through. I had fallen into the habit of getting an idea, and getting excited during the honeymoon phase where all the creativity was new and shiny. Then a new project for Greenbrier would come up and I dropped every single one before getting to playtesting. Why was this happening? Well, it's because I was relying only on myself and when it comes down to it, I put myself last.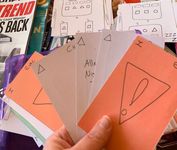 I rediscovered a truth I have known for decades- working with a codesigner means I will produce more games. While teaching, it was with Kate Maxlow. Starting our company, Zach, Jeff and I had a built in design team. But as time went on, we all focused on the publishing side. Our energies funneled into our ongoing projects. As a publisher, I am grateful for that since it keeps the company going. But as a creative, I wanted to have an outlet. The trick was to find the right codesigner, and to do that you have to know about yourself. I am more of a fine tuning person, so I love working with spaghetti-at-the-wall types. I am incredibly lucky that I am able to go to a lot of conventions, and have met a lot of creatives in this industry. So it was a luxury for me to mentally "try on" working with people as I talked to them, before I thought to reach out and ask them for help. But when it came down to it, I had to open up and talk about my goal. Alex and I have known each other for several years. I have looked at several of his designs for us to publish, and I knew he would be a great teammate in this endeavour. I am so thrilled to be working with him, and I look forward to telling you more about it as the game progresses.