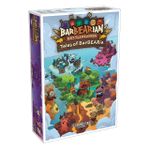 We took a huge leap forward this month in the world of BarBEARians.Starting with the design of the game itself, we revised the player board, and village screens before sending them to our wonderful local printer, Mike Rogers to make a prototype to take on the road. At the same time we have two amazing artists, Sonya Henar and Guilherme Cavalcante working on the art for the game. Sonya completed the market deck card art this month, while Guilherme created the box art.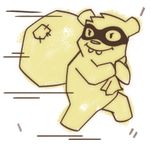 Starting with the design Walter and Ian handed us, I worked with design playtest groups for targeted information. Working with Alex Cutler, of Expancity fame, We looked at the card design and how it reinforced the game play and win conditions. Our biggest success in this area was looking at the Empower Deck to make Guard Specialists more relevant in the Brawl Phase. Then we also developed a two player variant that added more depth to game play at that number. The areas where this is most apparent were during Brawl and Adventure, and we worked on making the pathways to do these things more varied as the competitor for them is only one person.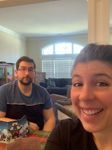 Then we brought the prototype to the Dice Tower Cruise, and had sessions of playtesting on the boat with feedback.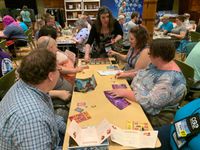 All of this information was relayed to Walter, and with these additions we came to the realization that we had removed almost all overlap of game play and components from the original game. It was then that we came to the biggest conclusion that this is not an expansion at all, but a new standalone game. In game play, components and style it is a bit weightier and has so many new game elements the only overlap were the resources and dice. So we will be moving forward with Tales of BarBEARia, the new game, and the UnBEARable Horde Expansion (more on that when we get further along on it.) I came back to the office where Zach made revisions to the game board, and Village boards. Specifically, the convention attendees found the two guard bear specialist spots confusing. We removed one of them, and also made some small adjustments to the board art to clean the graphic design nature of it. Next is to finalize the Adventure card art, revise the rule book, and send it to print and play so we can complete blind playtesting.